Fishing in New Zealand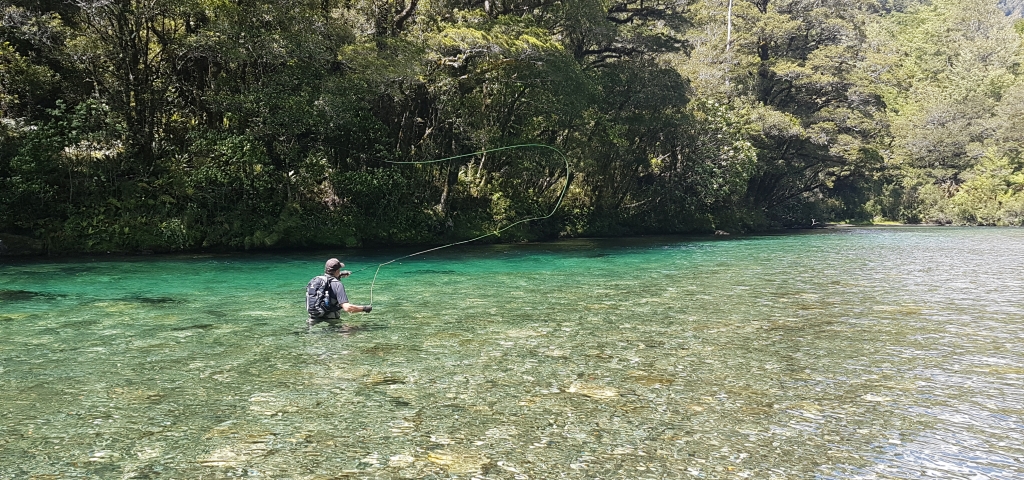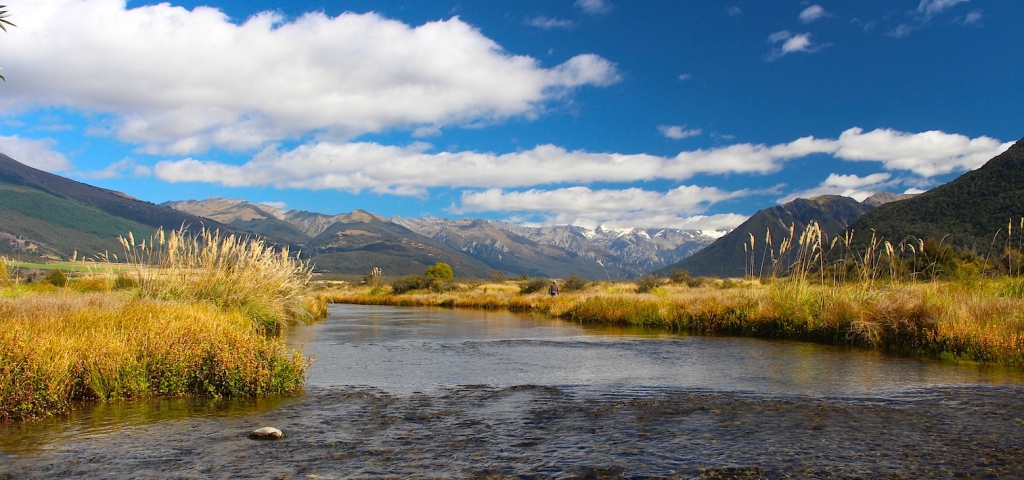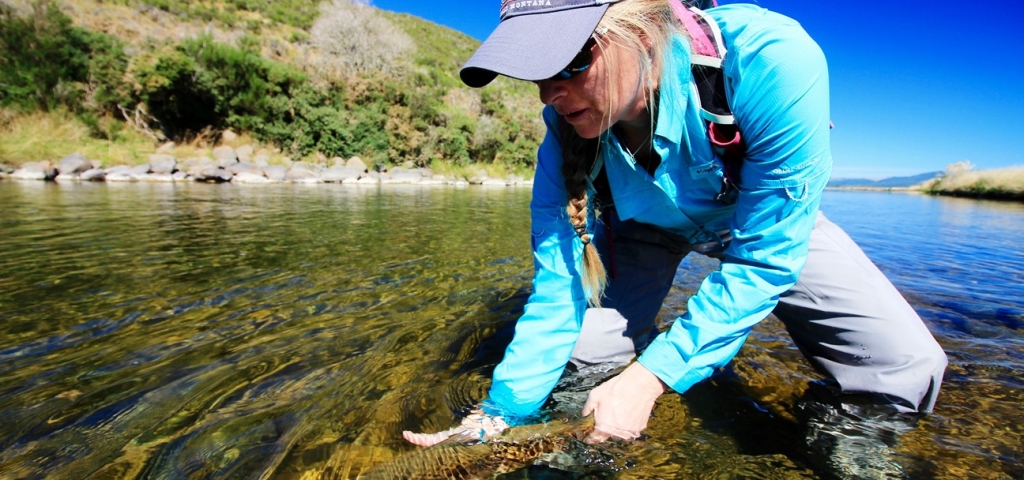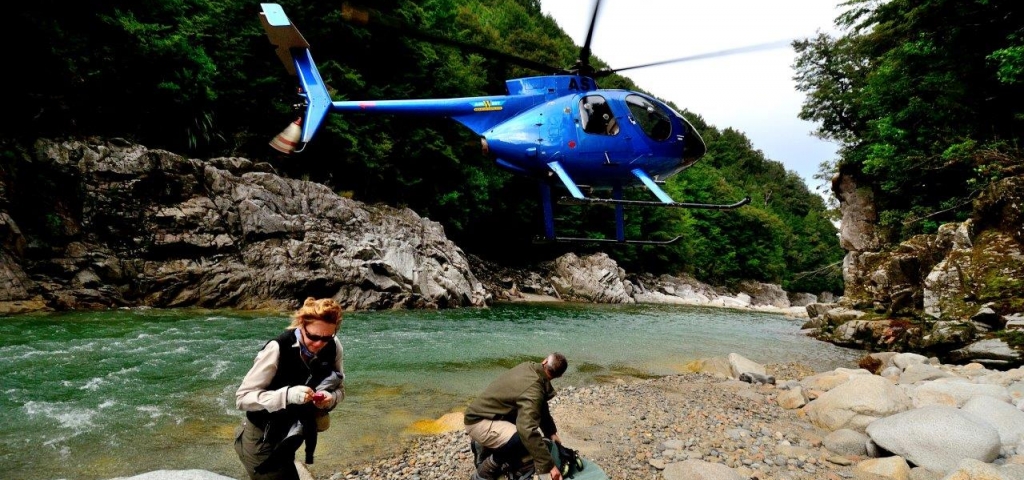 New Zealand is justifiably world famous for its river trout fishing, however it also offers outstanding freshwater lake fishing, an amazing salt water fishery and a very good Salmon fishery. New Zealand has developed a well deserved reputation for providing the world's very best sighted trout fishing.
New Zealand has 2 major trout species, the brown & rainbow trout. Brown trout were introduced from European stock into New Zealand in the 1860's, whilst the rainbow trout were introduced from Californian steelhead stock approximately 20 years later. Brown trout are found in most region/rivers of New Zealand, lessor so for the Rainbow trout who have made themselves home in specific fisheries.
To say trout in New Zealand have thrived is an understatement. They are spread throughout the country with the vast majority of New Zealand's rivers and lakes offering self-sustaining wild trout fisheries. As New Zealand has a relatively small population of approximately 4 million people, with literally hundreds of rivers to choose from, our fishery would be best described as unpressured.
Wild trout in New Zealand have shown they can grow extremely large with the trophy/magical 10 pound trout being caught by many avid anglers each season. The size of the trout and lack of aerial predators combined with the clarity of our steams and lakes sets New Zealand apart from the rest of the world. Sight fishing with dry fly and nymph to exposed trout that feed throughout the middle of the day is what fly fishing in NZ is all about.
In New Zealand we are exposed to a predominant westerly airstream which provides both a temperate climate and consistent rains allowing our rivers and streams to remain within the optimal temperature range for trout to thrive. Because of our unique geology, the majority of these rivers run optically clear, giving the angler with a good eye the ability to stalk/hunt and spot the fish they are pursuing. It's the most exciting way to fish, but with it comes the challenge, for as the water clarity affords great visibility for spotting it also exposes the angler to a trout's wary eye. Stealth, planning and careful execution of the cast is well rewarded when a trout comes to hand.
This is one of the reasons using a NZPFGA guide is invaluable. Their local knowledge, their ability to spot fish all combines with their experience to give the travelling angler the best chance of landing his or her fish of a lifetime.
Come on over and experience for yourself the greatest Trout Fishing on the planet !