Central South Island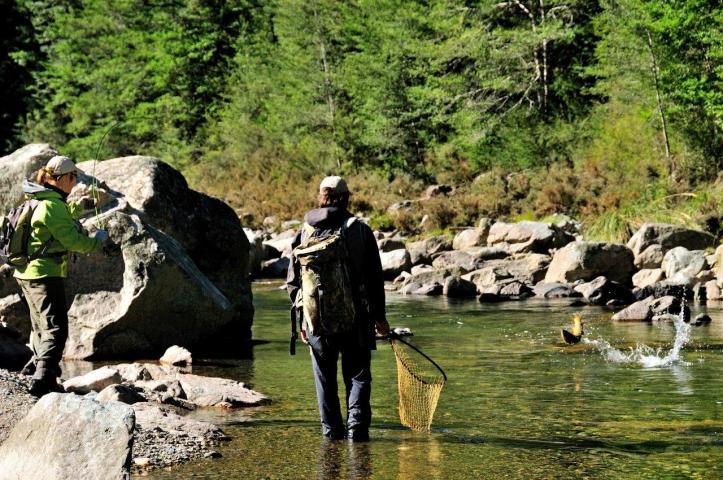 The Canterbury region is unique in New Zealand as it offers the travelling angler fishing for salmon, brown & rainbow trout.
Anglers from all over the world flock to the river mouths of the Rangitata and the Waitaki chasing the large king salmon. The headwaters of these rivers provide exceptional fly fishing for sighted trout especially in amongst the spectacular towering peaks of the Alps.
Over Burke's Pass towards the centre of the South Island and anglers are confronted with the majestic vistas of the Mackenzie country. Lakes and Mountains dominate the landscape as does two iconic New Zealand fishing rivers, the Ahuriri and Tekapo. There is a multitude of fishing available in the hydro lakes, canals and smaller rivers.
All the members listed on this web site have the following vital accreditations:
Current first aid certificate
DOC Concession to guide on the DOC estate
Audited Health & Safety Plan
Public liability insurance
Paul McLauchlan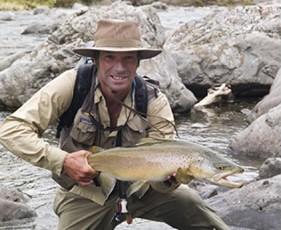 Owner/Operator of Glendeer Fly Fishing Guides, Professional fly fishing guide since 2000. Specializes in Fly Fishing New Zealand's Central South Island head-water Streams, Rivers and Spring Creeks. New Zealand fly fishing has long held an outstanding reputation with the traveling angler as being one of the worlds Top trout fly fishing destinations. The combination of seemingly endless amounts of river types, wild stocks of large Brown and Rainbow trout, combined with world class fly-fishing guides that sets the scene for the worlds ultimate trout fly fishing experience.
Paul has a long standing history fishing and guiding the back country rivers, it is his extensive knowledge of these free-stone waters, access points, weather patterns, river flows and as importantly a great long-standing relationship with station/ranch/run-holders that insures a professional, enjoyable and rewarding experience is has by his clients. Paul is a specialist sight fishing guide who caters to beginners through to advance, he is very approachable and has the patience of a saint. All fly fishing gear can be suppled, any required transfers to guiding bases can be arranged, custom and complete packages available.
Contact Paul McLauchlan
Nigel Birt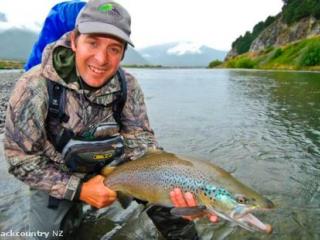 Having worked professionally as a fly-fishing guide and instructor since 1988, his knowledge of the sport is outstanding. Now a founding co-owner of Backcountry New Zealand, Nigel was trained at an early age by professional guides and served his apprenticeship at a top New Zealand fishing lodge. Through his experiences Nigel has developed skills and knowledge that competes with New Zealand's best, has been adventuring in the outdoors since the age of eight years old and tying fishing flies since he was twelve. Backcountry New Zealand provides visitors to New Zealand with quality angling and hunting experiences to suit their requirements. Backcountry NZ consists of guides with an intimate knowledge of both the East and West coast fisheries of the South Island. Fishing style is largely sight fishing for brown and rainbow trout with increased opportunities for anglers with above average fitness abilities. Fishing is available during the months of October until April, and Backcountry New Zealand can provide quality equipment and accommodation packages to suit your requirements.
Contact Nigel Birt
Ben Booth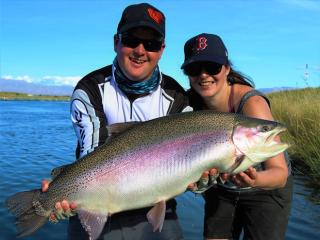 Welcome to Boothy's Fishing School Ltd, the home of monster Mackenzie Country trout. Boothy's Fishing School Ltd is owned and operated by Ben Booth who has years of experience targeting the very large trout and salmon that live in the Mackenzie Country canal system. 10lb to 20lb rainbow and brown trout are regularly caught with a number of fish over the 30lb mark coming to the net on a not to irregular occurrence. If catching one of these fantastic hard fighting fish sounds like you send an e-mail to Ben and book in a day or call him on +64 21 1161 950
Contact Ben Booth
Steve Carey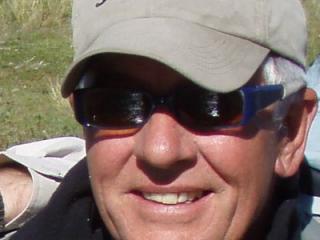 Kia ora. My name is Steve Carey and I have been a dedicated fly fisherman for nearly 30 years and a full time guide for 22 years. I guide out of the Mt Cook/Mackenzie area of south island New Zealand where the fishing is world class and the area is surrounded by stunning unspoiled alpine scenery. It also has one of New Zealands most reliable climates throughout the fishing season of November - April. This region does not recevie a huge amount of angling pressure, the days are hot and sunny, the expected rainfall mid to low, and best of all no sandflies! Visitors are assured of good value accommodation and restaurants as well as the opportunity to meet real New Zealanders (Kiwis). Steve can be contacted on +64 27 688 6944
Contact Steve Carey
Rodger Webb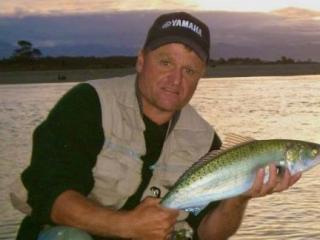 Hello and welcome. My name is Rodger Webb. Having lived and fished the Omarama and surrounding areas for the past 35 years, I have a very intimate knowledge of our fishery. I'm very passionate about fly fishing and sharing my knowledge with visiting anglers. We offer a diverse range of fishing options from small streams to high country lakes, tarns and rivers and cater for all fishing abilities and ages. I am fortunate to guide exclusively for the Lindis Luxury Lodge which is situated right on the banks of the world famous Ahuriri River. We pride ourselves on delivering a first class fly fishing experience focused on a safe and memorable trip. We also offer fly casting and fly tying tuition. All gear can be supplied or you are welcome to bring your own. We practice catch and release and are focused on preserving and protecting our fishery.
Contact Rodger Webb
Kevin Payne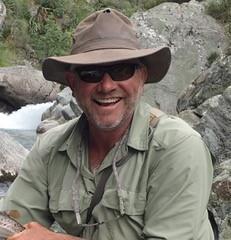 Kevin & Jodi Payne are owner operators of Back Country Trout. Fairlie is a great base to access multiple types of rivers set in some of New Zealand's most scenic places and diverse weather patterns which is key to finding trout every day.
Sight fishing to bigger than average trout is Kevin's specialty. With more than twenty years of guiding in this location, Kevin has extensive local knowledge and access to a variety of superb low pressured rivers containing both rainbow and brown trout. Helicopter fishing and overnight camp outs are options. The towns of Lake Tekapo, Fairlie, Geraldine and Timaru will put you in Kevins' guiding range. Phone home +64 3 685 8181 or Cell +64 27 227 8142
Contact Kevin Payne
Will Spry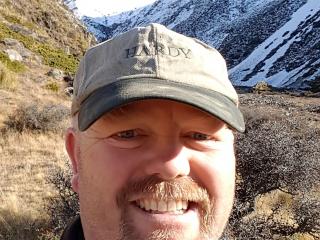 The fishing in the Mt. Cook/Mackenzie High Country has been a big part of my life since 1993. Having cut my guiding teeth growing up fishing, instructing and guiding in the Snowy Mountains in Australia with my father, Mike Spry as my mentor and best mate, to have the opportunity to live and guide in New Zealand was a dream that most anglers would jump at and I was no exception! I love sharing the waters of the region; spotting fish, nutting out strategies and finally fooling the fish is probably the ultimate way to fish – hunting with a rod. Whilst conditions don't always make this style of fishing possible, we have a huge variety of lakes and tarns, rivers of all sizes and streams – from springs to burbling brooks, all available within a short distance of our base which opens up endless opportunities for great fishing. The scenery we fish in is mind blowing at times and the fish are too! Nymphing, dry fly and streamer swinging can all feature, each with their own unique styles being employed. Spry Fly NZ offers day trips and packaged extended stays in the region, of up to a week.
Will can be reached via his website
Contact Will Spry
Mark Davis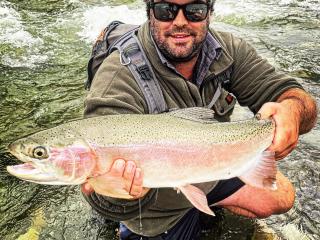 Mark Davis was born and raised in the Central South Island and is a trusted fishing guide based in Fairlie, 2.5 hours south of Christchurch. With a lifelong passion for the great outdoors, he owes much of his love for hunting and fishing to his family's traditions, passed down from his father and grandfather. Over time, Mark has improved his skills, with a primary dedication to his true passion—fly fishing. His experience in sight fishing along rivers, exploring lakeshores and landing substantial trout from the canal system has earned him recognition among local anglers. Mark's skill extends to providing strategic advice on how to approach brown and rainbow trout, ensuring that you're in the perfect spot to capture that magical moment amidst the stunning New Zealand scenery. Mark is environmentally conscious and practices catch-and-release to help maintain New Zealand's fisheries. He is happy to provide gear or accommodate the use of your own. Whether you're a beginner or an experienced angler, Mark warmly invites you to experience the natural paradise of the Central South Island and create cherished memories on the water. Reach out to Mark Davis to plan your next fishing adventure. Phone: +64 27 385 6074
Contact Mark Davis
Conor Carlaw
Conor can be contacted by email by clicking the Contact button below.
Contact Conor Carlaw