Hawkes Bay & Gisborne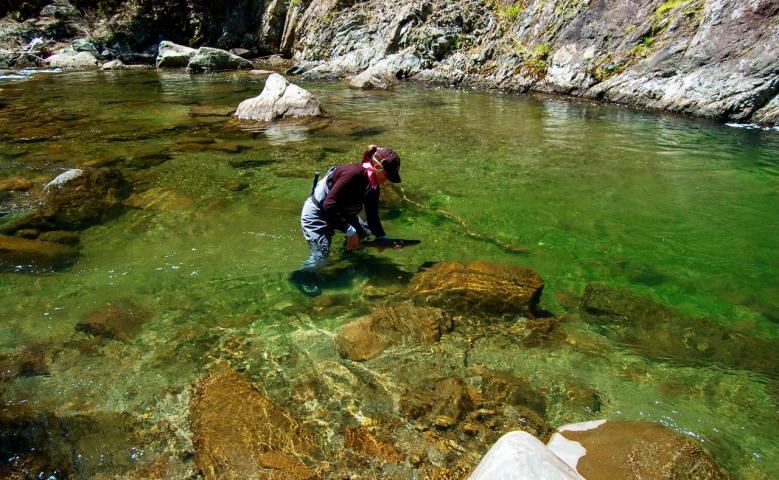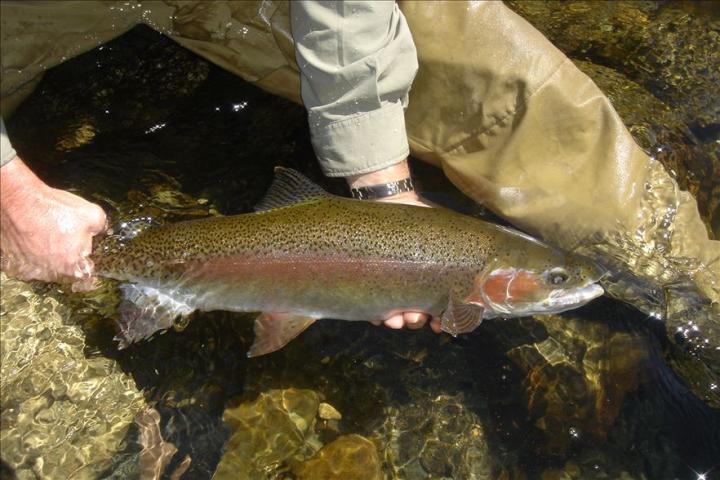 The Hawkes Bay / Gisborne region is the sunniest, warmest part of the North Island. The varied terrain provides spectacular scenery and offers a great diversity of fishing as rivers tumble east from the central mountain ranges to empty into the blue Pacific Ocean.
Bush clad Lakes Waikaremoana and Waikareiti provide spectacular boat and shoreline fishing for both brown and rainbow trout in the scenic Te Urewera National Park. Rivers originating within the park such as world renowned Ruakaturi, give anglers a chance to catch trout of trophy size in hugely varied catchments.
The Hawkes Bay / Gisborne region has some of the North Islands best headwater fisheries and rivers such as the Ngaruroro and Mohaka provide world class fishing, scenery and wildlife accessed by raft or helicopter. The pastoral, tree lined catchments of the Tukituki and Waipawa have some of the highest trout numbers of any New Zealand region.
Reliable weather, variety of water, quality trout and excellent wine make this a region a worthy destination for local and visiting anglers alike.
All the members listed on this web site have the following vital accreditations:
Current first aid certificate
DOC Concession to guide on the DOC estate
Audited Health & Safety Plan
Public liability insurance
Gary Harlen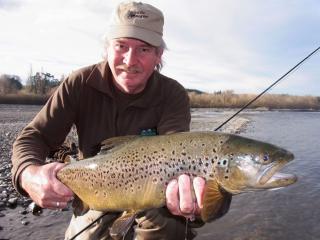 Gary is owner and operator of WILD TROUT ADVENTURES. Fondly known as Guru, by many of his repeat clients, Gary's focus is on " ACTION " - sighting, hooking and landing a number of Rainbow and Brown trout. " Hooking into and landing those ferociously fighting wild Rainbow and Brown trout on Hawke's Bay's many rivers and streams, is one of the best fly fishing moments an angler can experience."
Gary operates day and multi day packages specialising in lowland nymph and dry fly fishing. We have found there is a high demand for lowland fishing, where clients can get to experience high catch rates and lots of action, with an average fish size of 3 to 4lb with fish 6 to 7lbs not uncommon. With lowland fishing, no mountaineering skills are required,nor the endurance of a marathon runner, just an average level of fitness. Wild Trout Adventures also offers upland fishing for the more adventurous and tuition for the novice. Telephone: + 64 27 2778 449
Contact Gary Harlen
Cory Scott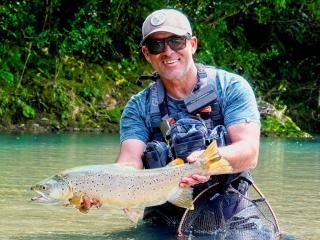 Having begun fly fishing at 4 years old on the rivers of Southland under the guidance of his grandfather, Gisborne's Cory Scott has gone on to win 11X New Zealand Fly Fishing Championships titles, been a part of 6X New Zealand World Championships Teams and has been a Fly Fishing guide for 20 years.
Yet his real passion is the backcountry fisheries of the East Cape and across New Zealand, which he integrates all this competition and international fishing experience and a multitude of different techniques to fool the wily trout of the NZ mountains. As your guide, Cory is available to share his learnings and techniques obtained from many years under the tutelage of the Master, the trout itself, as well as the multitude of learnings picked up across the country and the world, during the heat of the world's toughest competitions where fooling that next fish is the difference between winning and losing, which he has fine-tuned to NZ conditions.
While Cory boasts a vast knowledge of rivers, streams and lakes throughout NZ, it is on the East Cape of the North Island which Cory is based and calls home. This region is one of the most isolated and rugged parts of the country, and the many fisheries that make up the Te Urewera and Raukumara Ranges are where Cory has an intimate connection, knowing each like the back of his hand.
The isolated nature of the region results in un-pressured fisheries, where you will be hard pressed to see another angler on your journeys. This has created some of the most stunning fisheries you will find on this planet. And Cory's regular clients attest this.
Cory is a witty character, who loves to share a laugh with his clients, while at the same time standing true to his dedicated and professional approach to your special day or days. And by way of his passion,etiquette and commitment to being the best for himself and for his clients, he has forged a reputation as one of the most sought after guides in the country.
Cory can be reached directly on +64 22171 6643, via email coryscottflyfishing@gmail.com or via link link below
Contact Cory Scott