Rotorua & Bay of Plenty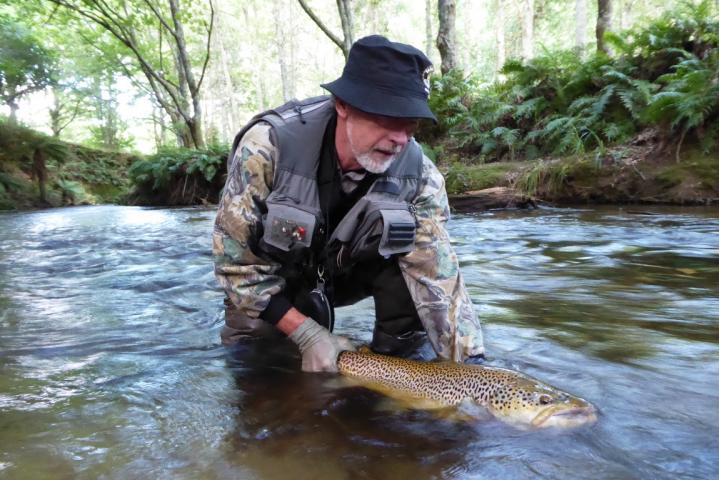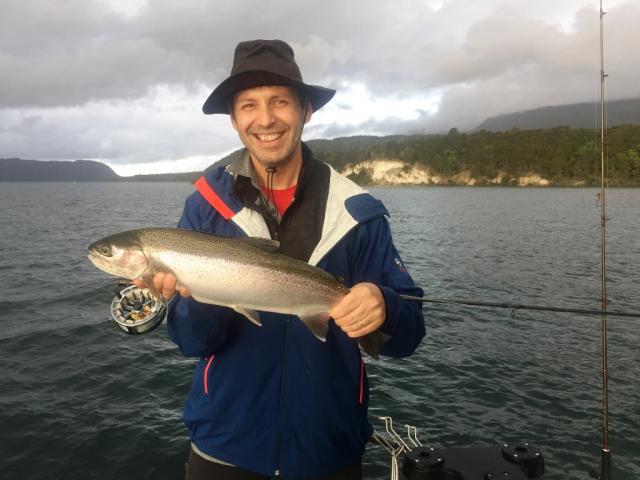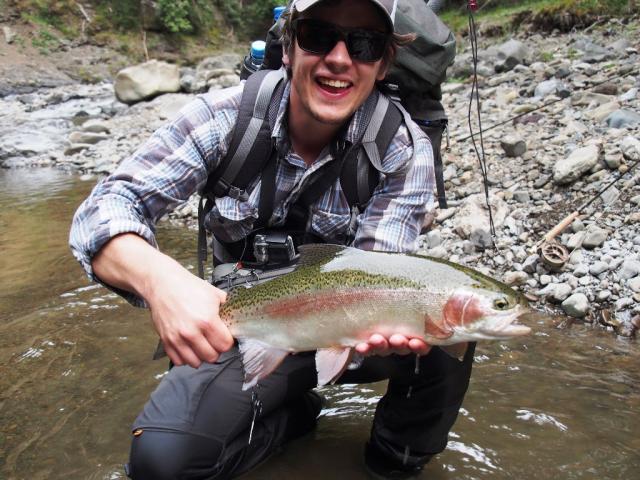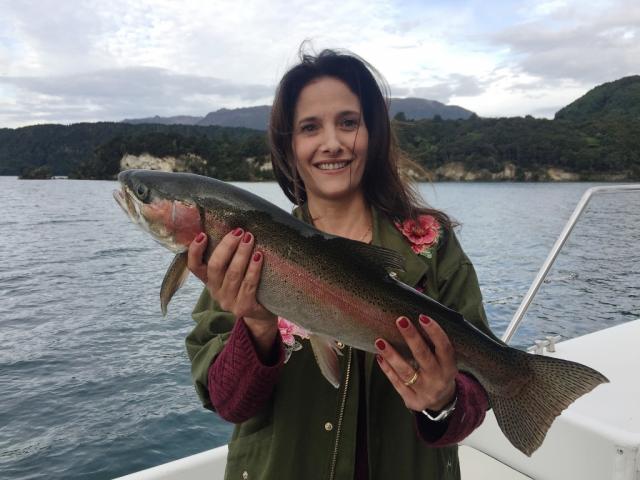 The Rotorua / Bay of Plenty region is well known for the volcanic lakes and the river fishing it offers.
Anglers are spoilt for choice with fly fishing available on the many streams and rivers, such as the world famous Rangitaiki river or fish from a boat on one of the lakes the region boasts. Boat fishing can be a very productive method and often a few hours are all that is needed to get a good catch.
Fabled double figure (10lb+) rainbows are not an uncommon capture in the Rotorua lakes and are eagerly targeted by anglers during the later parts of the fishing year in autumn/fall.
The wildness region of the Urewera Mountains gives birth to some wonderful fishing rivers such as the Waiau. This is a very popular tourist area and offers a great all-year-round fishery.
All the members listed on this web site have the following vital accreditations:
Current first aid certificate
DOC Concession to guide on the DOC estate
Audited Health & Safety Plan
Public liability insurance
Julian Danby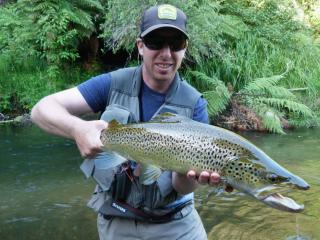 Julian Danby operates Rotorua Trout Guide Limited guiding services. Julian offers guided fly fishing trips to the fantastic streams and lake systems in abundance throughout the region. The world famous and highly regarded fisheries surrounding Rotorua is a necessary part of any serious trout fisherman's travel itinerary to New Zealand yet so often overlooked by overseas anglers. We specialise in chasing trophy brown trout in the local spring creeks, quality dry fly fishing, heli-fishing wilderness adventures and saltwater fly fishing for kingfish.Julian can be contacted on +64 27 339 7468
Contact Julian Danby
John Hamill
John has been offering guided fishing for rainbow and brown trout on the lakes, rivers and streams of the central North Island from Rotorua since 1996. Cruise and Fish Rotorua offer fly fishing options from ½ day to multi day backcountry Heli fishing.
For the serious fisho, family fun or a more relaxed mode to get a fishing fix there is a boat option on Rotorua's scenic Lake Tarawera. Try methods like jigging, fly fishing or trolling for these world famous rainbow trout. Finish your time on the lake with a soak in the thermal waters of Te Rata bay.
Whether you are a novice or experienced angler we have an option to access some of the best of the central North Island's fishing. Contact John at Cruise and Fish Rotorua. T: +64 21 951 959 or visit our website.
Contact John Hamill
Murray Downie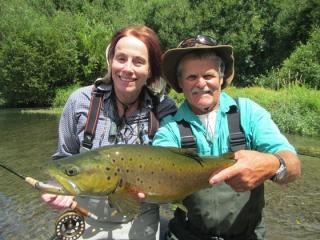 Murray is internationally acclaimed for his services as a professional fishing guide for more than 22 years. Born in Murupara, he knows intimately the many rivers and streams located close to home. Murray specializes in upstream nymph fishing and dry fly. Here the rivers and fishing options are unlimited. Within minutes from his home you can be casting your fly. For those a little more adventurous, helicopter-fishing the surrounding back country streams is available. The heli-port is only 2 minutes up the road from his home. Raft fishing is also a favorite with some of his guests. Murray is New Zealand's pro-staff representative for the Scott Fly Rod company. Lodge and motel accommodation is available locally
Contact Murray Downie
Peter Hill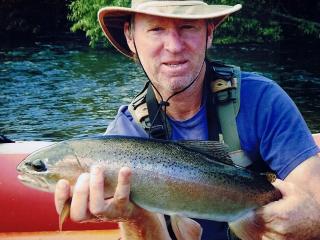 Peter lives at the base of the Te Urewera National Park in the Galatea, Murupara region. With this being his home he has a wide knowledge of rivers and streams that are all under an hours drive. He has lived for fishing and hunting all his life, specializing in nymph and dry fly, also land based streamer fishing in lakes.
He can offer his clients the following:
Drive to upper tributaries to walk and sight fish for good Rainbows and Browns with dry fly and nymph
Shore walk a beautiful Lake and streamer fish for smelting Rainbows
Float down the spectacular Rangitaiki River in his certified raft and fish water that can not be accessed on foot and have a great wilderness experience with good numbers of wild trout. (This is a great option for the physically impaired)
Helicopter into very remote scenic Rivers in the heart of the Te Urewera National Park.
Peter has the ability and patience to teach all levels and abilities, whether it is fly or spin fishing.
Contact Peter Hill